Rock climbing has always been a thrilling sport that pushes people to their mental and physical limits. And not much has changed today… If anything, it's so much worse than it was 30 years ago.
Yes, the gear has improved, but so have people's abilities. And this has led to harder and harder routes being set.
But that doesn't mean the old-school routes have been forgotten. So, in this article, I wanted to walk you through some of the most famous rock climbs from across the globe, be it in either sport climbing, bouldering or trad.
An Introduction to Famous Rock Climbs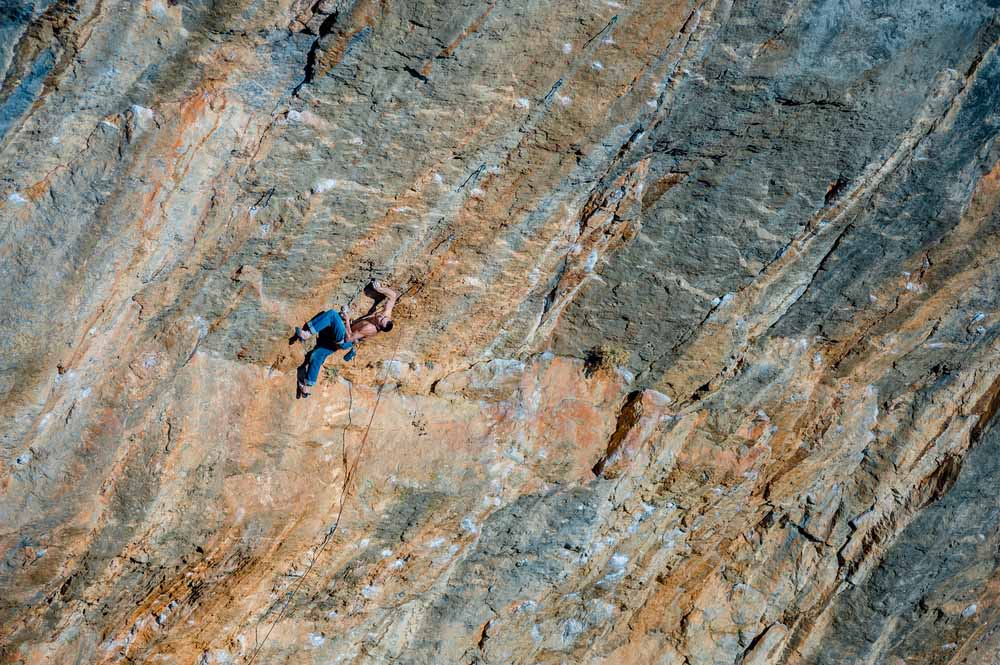 If you've been around the block for a while, you've probably heard of routes such as…
The Nose
Indian Face
The Dawn Wall
La Dura Dura
… and many more.
But do you know intricate details about the routes, insight into their details and what made them famous or so exciting?
If you want to learn more about some of the old-school routes that inspired my generation and the newer routes that will inspire the future generations then keep on reading.
This will be a list across climbing's different disciplines and concentrate on the most famous, which isn't necessarily the most difficult technically. If you're solely interested in the hardest difficulty routes, you can check out our following posts:
So without further ado, let's take a look:
Action Directe, Waldkopf crag in Frankenjura, Germany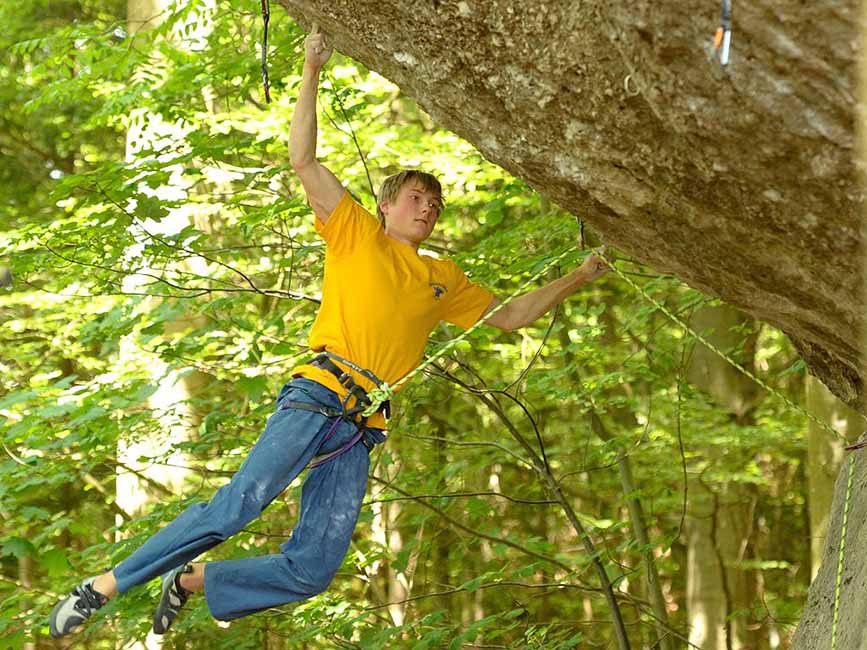 Jorgos Megos, CC BY-SA 3.0, via Wikimedia Commons
Action Directe is located in Frankenjura, Germany, and is one of the most iconic sports routes in the world.
The 15-meter climb was first ascended in 1991 by Wolfgang Güllich, making it the first-ever 9a (5.14d) graded route, setting a new standard for difficulty. 
It consists of an epic limestone overhang with tiny holds, brutal crimps, and dynamic moves, challenging climbers with every movement.
The route begins with a challenging dyno into a two-finger pocket angled at 45 degrees, and the difficulty continues for the remaining 15 moves.
Overall this is an exceptional 16-move sport route that's not for the faint-hearted. It's not an easy line and takes a lot of strength and dedication to conquer.
La Dura Dura, Roc de Rumbau Mountain, Peramola, Catalonia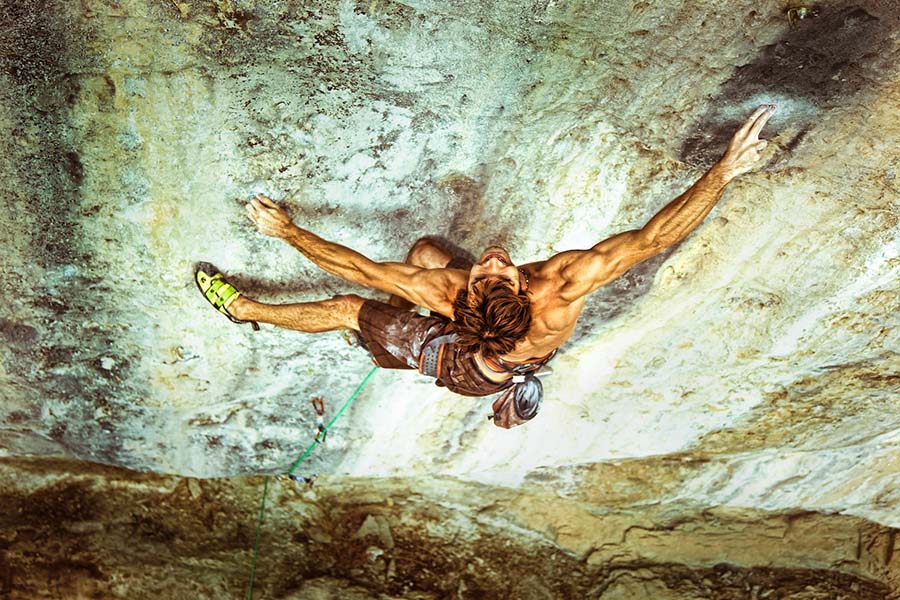 La Dura Dura is an epic bolted route found in Peramola, Catalonia, on the Roc De Rumbau Mountain.
The 9b+ route is located on a limestone cliff at 500 meters above sea level. It was initially bolted by the famous American climber Chris Sharma, but Adam Ondra held the first ascent and is the first 9b+ that had been repeated.
Chris Sharma had been working on the route for quite some time but always came up short of completing this breathtaking route.
On the Reel Rock 7 DVD, Adam Ondra is invited to come and try the route, and after 90 failed attempts, he finally made the first ascent in February 2013. Later that year, Chris Sharma finally completed his long-term project in March.
The 40-meter climb is broken down into three complicated sections, which get easier on the technical scale, but people are often far too pumped to make it to the top.
Silence, Hanshelleren Cave, in Flatanger, Norway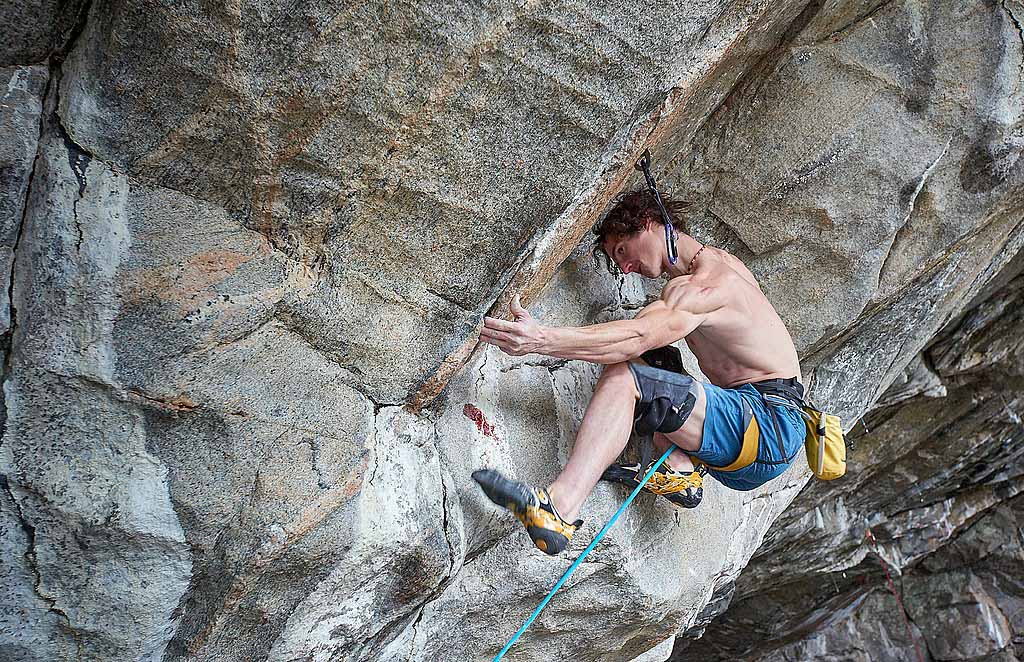 Silence is a 45-meter overhanging granite sports climb in Hanshelleren Cave, Norway. This infamous route was established in 2017 by no other than Adam Ondra and became the first rock climb in the world to have a proposed grade of 9c. 
And as of today, it remains unrepeated!
The route was initially bolted in 2013, but Adam abandoned it, claiming, "I can see all the moves, but putting them together seems too ridiculous."
So, what does conquering this epic 9c climb entail?
Silence definitely isn't for the faint-hearted; it's a long 45-meter granite overhang from hell. The first 20 meters of the climb is estimated to be an 8b climb with plenty of knee jams for rests.
The second section combines V7, V15, V13, and V10 moves on awkward surfaces before reaching the final part of the wall.
On the final section of the climb, you can expect plenty of complicated single-finger moves that only the best out there can attempt and pull off.
Overall, this is a climb that pushes the limits of climbing as we know it, and we're unsure whether anyone will complete the climb again.
Burden of Dreams in Lappnor, Finland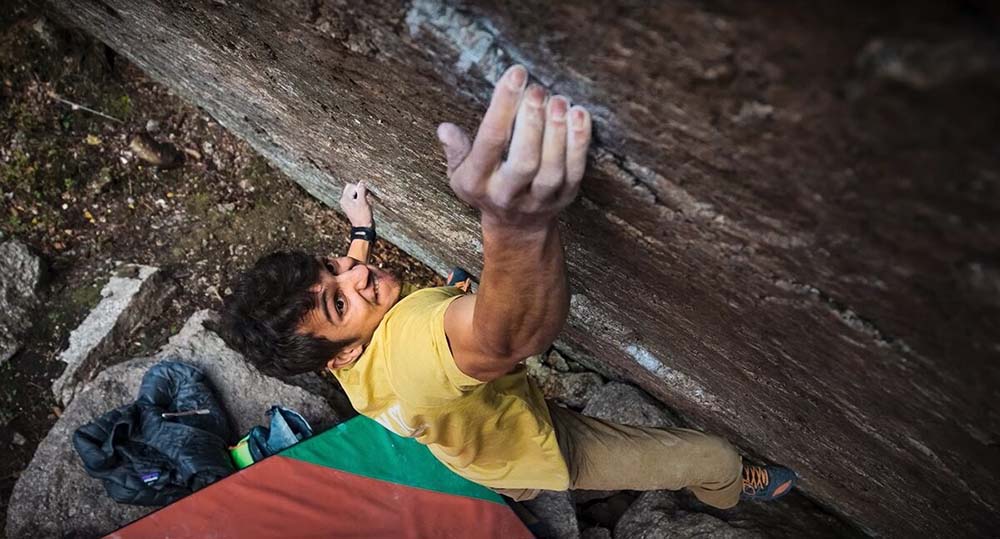 Photo by Sam Pratt
So far, we haven't mentioned any bouldering routes, but that's about to change with this monster V17 (9a) route.
The Burden of Dreams route was initially known as the Lappnor Project and had remained uncompleted for quite some time. The bald granite 45-degree slab has the bare minimum holds needed to complete the climb.
Throughout the climb, you'll find no heel hooks, toe hooks, kneebars, or anything else that helps you top the climb. Instead, you're treated to a series of crimps and microcrystals, leaving little to be desired.
The 4-meter 8-move climb saw well over 4,000 attempts before Nalle Hukkataival finally conquered it on the 23rd Oct 2016. And it didn't see anyone else make it to the top until the 12th Apr 2023, when Will Bosi took on the challenge.
Let's talk about some of the moves you'll face:
It only takes eight moves to complete the climb, but each movement requires immense technical and physical ability. Nalle even claimed that the starting move was the most challenging move he'd ever encountered.
It starts with two tiny opposing sharp crimps and footholds that offer very little in terms of support. From there, you go to a D-shaped crimp that needs accuracy if you plan to plant your fingers into it.
The ultimate move doesn't come till the end, where you have to hit a left-hand dyno to a sloper while you lose traction with your feet.
If you want to check out more of the world's hardest boulder problems, make sure you click the link.
The Dawn Wall, El Capitan, Yosemite in California
How could you write an article about famous rock climbs without going to Yosemite to visit the Dawn Wall?
It's probably one of the world's most famous big wall climbs. The 1,000-meter granite wall is no joke and takes 32 pitches to complete.
Tommy Caldwell and Kevin Jorgeson made the first climb attempt in early 2015; after 32-pitches and 19 days of climbing, they finally made it to the top.
The 1,000-meter climb is officially graded as 5.14d, with each pitch being around 5.11 to 4.14d.
Since the original two made it to the top, only one other person has made it to the top so far, and of course, it's no other than Adam Ondra.
So, if you've got 19 days to spare and don't know what to do, why not try out The Dawn Wall? On a serious note, it's probably best you stay at home.
The Nose, El Capitan, Yosemite in California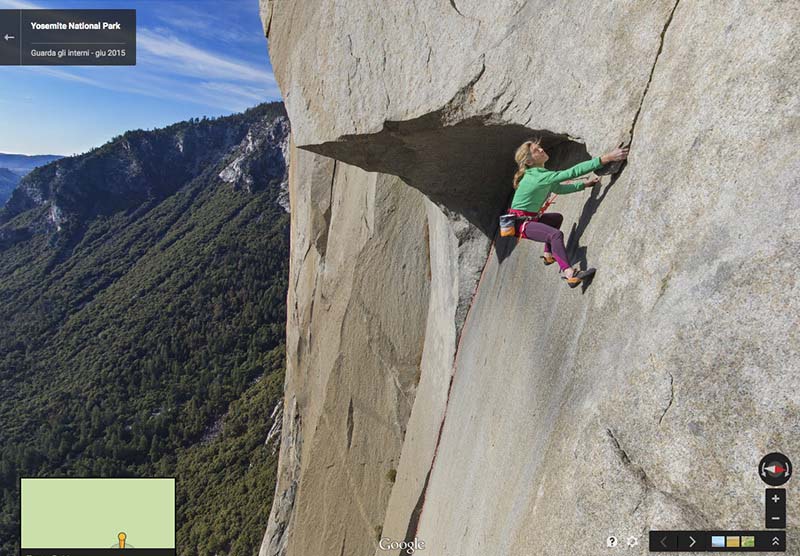 The Nose is another climb on El Capitan that I couldn't in good conscience leave out of the list. It is considered the original big wall climb and was deemed impossible for many years.
But things have changed; it's now considered the go-to climb for anyone considering taking on the challenge.
The 880-meter is officially graded as 5.14a/b or 5.8 C2 and requires 31 pitches of climbing.
Its first ascent came in 1958 after Warren Harding, Wayne Merry, and George Whitmore spent 47 days climbing the route.
While the first free solo was done in 1992 by Lynn Hill after spending four days on the wall; as you can see, this dramatically reduced the amount of time spent on the wall.
Now, you have speed climbers blowing that time out of the window, with legendary climbers Alex Honnold and Tommy Caldwell holding the record accent at 1:58:07.
Speed climbing uses a combination of aid, trade, and free soloing, which is why the time is dramatically decreased.
Rhapsody, Dumbarton Rock, Scotland
For this climb, we will stop in Scotland for the route Rhapsody, an E11 (7a) climb that equates roughly to a 5.14c.
It was initially set by Dave MacLeod, who spent around 70 days trying to work out the climb.
But the fastest person to get the climb done was Steve McClure, who made the third accent; it took just two two-day trips to complete the 40-meter climb.
One of the biggest problems with the route is the enormous whipper potential near the top of the climb, which makes it pretty uninviting.
Indian Face, Great Wall, Snowdonia, Wales
Denis Egan, CC BY 2.0, via Wikimedia Commons
Indian Face was set by the British climber Johnny Dawes in 1986. It was the world's first E9 and was considered at the time to be the most challenging traditional climbing route in the world.
Even today, it's considered one of the most intimidating climbs in the world, not for the height but because of the bold moves and little protection. And this is one of the reasons it's very rarely repeated.
Not only did this route become famous for its difficulty, but it had its fair share of controversy back in the day.
John Readman cleaned the route shortly after Johnny Dawes made his first ascent, and a flake fell off. Readman then offered the flake to Dawes, who refused; it was then painted on, which caused uproar in the British climbing scene.
Johnny Dawes spent his time repairing the wall and apparently did such a good job no one could tell where the flake fell off. Readman also received a lot of backlash for placing a bolt on the route.
If you're interested, you can find out more in the DVDs Stone Monkey, Johnny Dawes and the Story of Indian Face, and Return to the Indian Face.
Too Big To Flail, Buttermilks, Bishop, USA
For Too Big To Flail, Alex Honnold pushed the boundaries of bouldering. And it wasn't because of the climb's difficulty; it was the sheer height. Although it's still a very respectable V10+, which is probably more complex than the average climber could attempt.
Too Big To Flail is a 50 ft bouldering route with 36 bouldering mats on the floor to protect Honnold from a fall…. Although I'm not sure how much it would have helped.
The whole thing was documented on the Reel Rock 7 DVD, and the entire experience gives you sweaty hands just watching it; even now, it's giving me sweaty hands thinking about it.
If this route were anywhere else in the world, it would definitely be bolted, but Alex Honnold got there first and cemented in history as one of the planet's tallest and hardest bouldering routes.
The 50 ft boulder is filled with tiny crimps and pockets and tiny edges and smears for foot holds, and there have only been six people brave enough to take on the challenge.
Final Thoughts & Takeaways on Famous Rock Climbs
Hopefully, this has introduced you to some of the most iconic climbing routes on the planet. But not only that, but it shows you some of the hardest rock climbs in the world.
Climbing is a sport that's constantly evolving and becoming harder and harder, but that doesn't take anything away from the OG routes.
These famous rock climbs don't just showcase the audacity of the people that dared to try them, but it also shows humanity's connection to nature. These climbs demand an intimate understanding of the rock, weather, and environment.
Some of the climbs mentioned above inspired me to climb, and there's no doubt some of the newer routes will inspire future generations of climbers to push the boundaries.
It's incredible to hear about the trials and tribulations climbers went through to reach their goals, and I've tried to give you a taste of this in the article.
In conclusion, famous rock climbs encapsulate the essence of human aspiration and the raw beauty of our planet's geological marvels.
They serve as timeless reminders that the human spirit, driven by curiosity and an unquenchable thirst for adventure, can scale even the most formidable obstacles nature presents.