We're seven months away from the 2024 Olympic Games in Paris, and the spirits are getting higher and higher (literally). With the Santiago Pan-American Games opening the Olympic-gate for a few athletes, the IFSC European Qualifier in Laval, France, brought an additional round of fresh boarding passes to this milestone of an event.
For the 2024 Summer Olympic Games, there will be a total of 68 rock climbers, equally split into males and females. This edition's format will include two categories, the new IFSC method with bouldering and lead combined, along with a separate speed climbing competition.
One of the main criteria for qualifying for the Olympics is obtaining certain spots on the scoreboard across World Championship events and, of course, Qualifiers.
For the boulder and lead event, the first six spots were taken during the 2023 World Championships by Austria's Jakob Schubert and Jessica Pilz, Slovak Janja Garnbret, and Japan's power couple, Tomoa Narasaki and Ai Mori.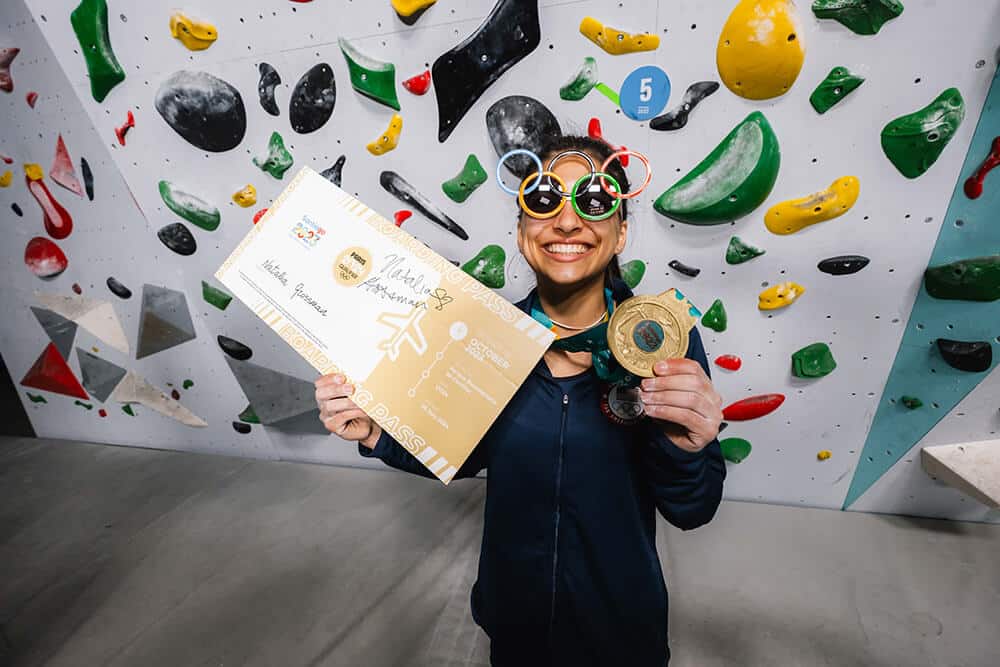 Next in line, the Pan-American Games delivered one ticket per first-place winners, with US frontrunners Jesse Grupper and Natalia Grossman earning their place.
The latest event was the European Qualifier in Laval, France, with one ticket available per gender. What a surprise it was to see the UK's wonder-kid Toby Roberts and French extraordinaire Oriane Bertone, winning their spots as future contenders for the Olympic gold.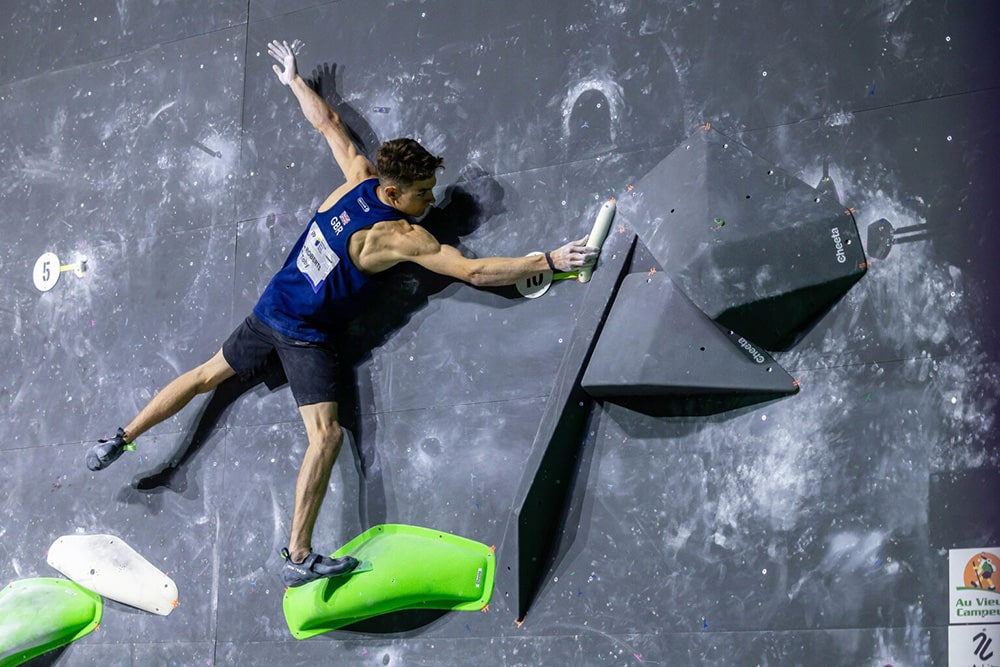 In the speed climbing competition, there are 14 spots available per gender, and the qualifier events are the same as in the lead and boulder combined. The climbers who've already qualified are Italy's Matteo Zurloni, Indonesian WC champion Desak Dewi, Chinese climber Long Jinbao, USA's  Emma Hunt, Pipier Kelly and Sam Watson, France's Bassa Mawem, and Polish climbing machine Aleksandra Miroslaw.
The most expected participant in the Olympics must be, of course, Janja Garnbret who already has her spot secured after winning the first place on the overall scoreboard in the 2023 IFSC circuit.  Other top climbers such as Adam Ondra, Alex Mego and Stefano Ghisolfi are still not on the list of this next Olympic Games.
After the Pan-American Games and the EU Qualifier, there are still three events where climbers can get an early pass. These are the Asian, Oceania, and African Qualifiers.
Other than that, the Olympic Qualifying Series happening in Shangai and Budapest in 2024 are the last events where rock climbers will be able to score a place in Paris. These will offer a total of 20 spots that athletes will have to compete for before fighting for the Olympic Gold Medal.
Featured image: © Jan Virt/IFSC