From the youngest of ages, the Czech climbing prodigy, Adam Ondra took over the mantle as possibly the greatest climber in the world.
He quickly demonstrated his exceptional skill, determination and talent, separating himself from his peers. He pushed the limits of the sport, establishing the first ascents of 9b+ and 9c in sport climbing, putting up some of the hardest boulder problems in the world and repeating The Dawn Wall on El Capitan in Yosemite. 
Ondra continues to inspire and awe both seasoned climbers and newcomers alike with his dedication, talent, and unwavering passion for the sport.
Early Life and Formative Years
Born on the 5th February, 1993, in Brno, Czech Republic, Adam Ondra has been passionate about climbing from a very young age.
Born into a family of climbers, they introduced him to the sport qt the tender age of 6 and it quickly became evident that he possessed a natural talent for it.
In 2001, Adam onsighted his first 7b+ route at the age of eight, marking the first step in his upcoming climbing career.
He quickly progressed through the grades. The following year, in 2002, he stepped up his game by onsighting a 7c+ route at just nine years old.
Continuing his upward trajectory, Adam onsighted an 8a route in 2003, when he was only ten years old.
By 2004, at age eleven, Adam had onsighted an 8a+ route, redpointed an 8c and in 2005, onsighted an 8b.
In 2006, at just thirteen years old, he managed to redpoint his first 9a, Martin Krpan, at Misja Pec in the Czech Republic, a significant milestone.
Adam's early successes caught the attention of the climbing world, and he began to participate in competitions.
In 2007 and 2008, he won the IFSC Youth World Championship, which with his growing list of outdoor ascents set the stage for what was to come.
As Adam Ondra's climbing career advanced, he began to make a name for himself on the competition scene.
In 2009, at only 16 years old, he competed in the Senior lead climbing World Cup, where he won his first gold medal. This impressive victory marked the beginning of his dominance in the competitive climbing world.
In 2010, he won the bouldering World Cup, becoming the first male climber to ever win gold in both lead climbing and bouldering disciplines. This incredible achievement showcased his versatility and exceptional talent as a climber.
Adam continued to make history in 2014 when he won the World Championship titles in both lead climbing and bouldering. To this day, he remains the only male climber to have accomplished this impressive feat.
In 2021, Adam secured another victory by winning gold in the Meiringen, Switzerland, IFSC World Cup. This marked his 20th World Cup gold medal, further solidifying his position as one of the most successful competitive climbers in history.
Adam's exceptional record doesn't stop there. He is the only male climber to have won the World Cup series in both lead climbing (in 2009, 2015, and 2019) and bouldering (in 2010). These accomplishments reflect his unparalleled dedication to the sport and his relentless pursuit of excellence on the competition circuit as well as elsewhere.
As well as the competition scene, Adam established numerous groundbreaking achievements and record-breaking ascents outdoors.
In March 2011, he became the second person ever to onsight an 8c+ route, following Patxi Usobiaga. By 2013, he had repeated all existing hard routes in the world, showcasing his relentless pursuit of climbing challenges.
In October 2012, Adam made the first ascent of Change, the world's first 9b+ route. In February 2013, he completed the first ascent of La Dura Dura, 9b+,  along with Chris Sharma a few months later.
In July 2013, he onsighted Cabane au Canada, 9a, in Rawyl, Switzerland, becoming the second person ever to do so after Alex Megos' onsight of Estado Critico.
In December 2013, Adam achieved the first ascent of another 9b+, Vasil Vasil, in Sloup, Czech Republic.
In November 2016, Adam completed the second-ever free ascent of The Dawn Wall, a 9a big-wall route on El Capitan.
The line was first free-climbed by Tommy Caldwell and Kevin Jorgeson in January 2015, spending an incredible 19 days on the wall. 
Regarded as the hardest big wall route in the world, Adam completed the climb in just eight days.
In 2017, Adam pushed sport climbing even further, again making history by becoming the first climber to ever send 9c.
Silence, a route which he had bolted over 2012 – 2013 in Flatanger, Norway, and worked over numerous years required four years of dedicated training and work.
Accomplishing the route required not only specific climbing training but also strengthening his calves to be able to hold a knee-bar rest longer.
The route features a first 20m 8b into a V7 boulder with the rest of the route being broken down by 3 distinct boulders:
An infamous 8C with an extreme drop-knee.
Followed by a 8B and then 7C+. 
The route is yet to see a first repeat, although Stefano Ghisolfi worked the route in 2022.
For numerous years Adam had been looking to establish the first ever 9a+ flash in history.
He had numerous failed attempts, saving specific routes for these try's.
In 2012 he attempted to flash Biographie, but didn't make it through the crux of the route. Two years later in 2014, made a small mistake on his attempt of Seleccion Anal in Santa Linya, leading to him to coming off.
Finally, in 2018, Adam achieved this ambitious goal. The first-ever flash of a 9a+ route. He sent Supercrackinette in Saint Leger, France, a route initially climbed by Alex Megos. The incredible accomplishment was featured in Reel Rock 13. 
Adam has climbed more 9b routes than anyone else, with 25 ascents under his belt.
Some of his most notable climbs include:
Wonderland (first ascent, 2022) in Arco.
Bomba (first ascent) in Arco.
Neanderthal (2019) in Santa Linya,
Eagle-4 (first ascent) in St Leger, France,
Mamichula (2017) in Oliana,
Stoking the Fire (2016, second ascent after Chris Sharma) in Santa Linya,
First Round First Minute (second ascent after Chris Sharma) in Margalef
Iron Curtain (first ascent) in Flatanger.
La Planta de Shiva (first ascent) in Villanueva del Rosario.
Chilam Balam (first repeat) in the same area,
Chaxi Raxi (first ascent) in Oliana.
Golpe de Estado (second ascent after Chris Sharma).
In November 2022, he added yet another 9b+ to his tick-list. His ascent of Menagerie (Zverinec), 9b+,  marked his fourth of the grade and he stated this was his most difficult route since Silence.
Adam Ondra's incredible achievements, including his Silence first ascent and numerous 9b and 9b's, have solidified his position as one of the most accomplished sportsmen in the history of climbing.
Adam Ondra and Alex Honnold
Comparing Adam Ondra with Alex Honnold showcases the versatility of climbing styles.
While Adam is known for his sport climbing and bouldering prowess, Alex Honnold has gained fame for his incredible free solo climbs.
One of Alex's most notable climbs is his ascent of El Capitan's Freerider without any ropes or protective gear.
Climbing Techniques and Training
Adam Ondra is well-known for his exceptional climbing techniques and dedication to training, which have enabled him to reach the highest levels of the sport.
His training methods are varied and involve an intense combinations of campus-boarding, fingerboarding and structured periodization training blocks.
Campus boarding is a training technique that focuses on upper body power and explosive strength. Climbers use a campus board, which consists of a slightly overhanging wooden panel with horizontal wooden rungs, to perform dynamic and powerful movements between the rungs.
Fingerboarding, on the other hand, involves hanging from a smaller training device with finger pockets and edges to develop finger strength. This is done through a combination in repeater or max hang exercises.
Periodization is a structured approach to training that involves dividing the long term training period into specific phases or cycles, each with its own set of goals and training focus.
This method allows climbers to manage their training load, avoid overtraining, and peak for competitions or outdoor projects. Adam Ondra's training schedule is meticulously planned, taking into account his competition calendar and outdoor climbing objectives.
Adam typically trains around six days a week, with a combination of climbing sessions, strength training, and flexibility exercises.
He tailors his training program to address specific weaknesses and continuously push his limits in climbing. To achieve the best possible performance, Adam also pays close attention to his climbing shoes and can often be seen with a different shoe model on each foot in order to best suit the climb in question.
Diet, Lifestyle, and Fitness
At the time of writing, Adam is 30 years old, measures 6 feet 1 inch (185 cm) in height and weighs circa 154 lbs or 70 kg. His impressive height and lean build undoubtedly contribute to his exceptional climbing abilities.
Adam Ondra follows a nearly vegetarian diet, eating a wide variety of vegetables. To ensure to get adequate protein to suit his intense training, he does supplement with vegan protein powder which he finds easiest to digest and occasionally eats animal protein, focusing mainly on fish.
This provides him with all the necessary nutrients for his demanding training schedule and climbing objectives.  
He focuses on consuming a wide variety of plant-based protein sources, such as legumes, whole grains, nuts, and seeds, as well as fruits and vegetables for essential vitamins and minerals.
Other than protein powder, Adam also takes supplements, including vitamin B12 and iron, to ensure that he gets adequate levels of these nutrients that can be more challenging to obtain from a vegetarian diet.
Injuries are an inevitable part of a professional athletes life and Adam Ondra is no exception. Throughout his career, he has experienced various injuries, including finger and shoulder issues. However, Adam has demonstrated an exceptional ability to recover and learn from these setbacks, adapting his training and climbing techniques to minimize the risk of future injuries.
Adam Ondra's participation in the Olympics marked a significant milestone in his climbing career, as he competed on the world's biggest stage alongside the best climbers from across the globe.
In August 2021, he took part in the Tokyo 2020 Olympics, which was the first time that sport climbing was included as an Olympic event. Despite his impressive accomplishments in the climbing world, Adam finished in 6th place.
One of the reasons that contributed to Ondra's disappointing finish, was the combined format used for the event, which required athletes to compete in all three disciplines:
Speed climbing
Bouldering
Lead climbing.
While Adam excels in bouldering and lead climbing, speed climbing is not his strongest discipline. The combined scoring system meant that a less-than-optimal performance in speed climbing negatively impacted his overall score.
Looking towards the future, Adam Ondra has no shortage of goals and aspirations in climbing. He continues to push the limits of the sport by attempting to establish and climb new routes at the highest grades, both in sport climbing and bouldering.
He also aims to further improve his competition performance and participate in the next summer Olympics, Paris 2024, where speed climbing will be separated from lead and bouldering. 
Adam Ondra's exceptional talent and success in the climbing world have attracted the support of several high-profile sponsors since early on in his career. These provide indispensable resources and equipment to continue pushing the boundaries of the sport.
La Sportiva: A leading manufacturer of climbing shoes, La Sportiva has been a long-time sponsor of Adam Ondra. He has worn their shoes throughout his career, relying on their performance and quality during his hardest climbs and competitions.
Mammut: As a global outdoor brand, Mammut specializes in producing high-quality climbing gear, apparel, and equipment. 
Euroholds: A manufacturer of climbing holds, Euroholds provide a wide range of high-quality holds enabling Adam to create diverse set of training routes and hone his skills on various types of holds. 
In his personal life, Adam Ondra is married to Iva Vejmolová, a fellow climber and outdoor enthusiast. The couple shares a deep love for the sport, often traveling and exploring new climbing destinations together.
In May 2022 the couple announced the birth of their son Hugo.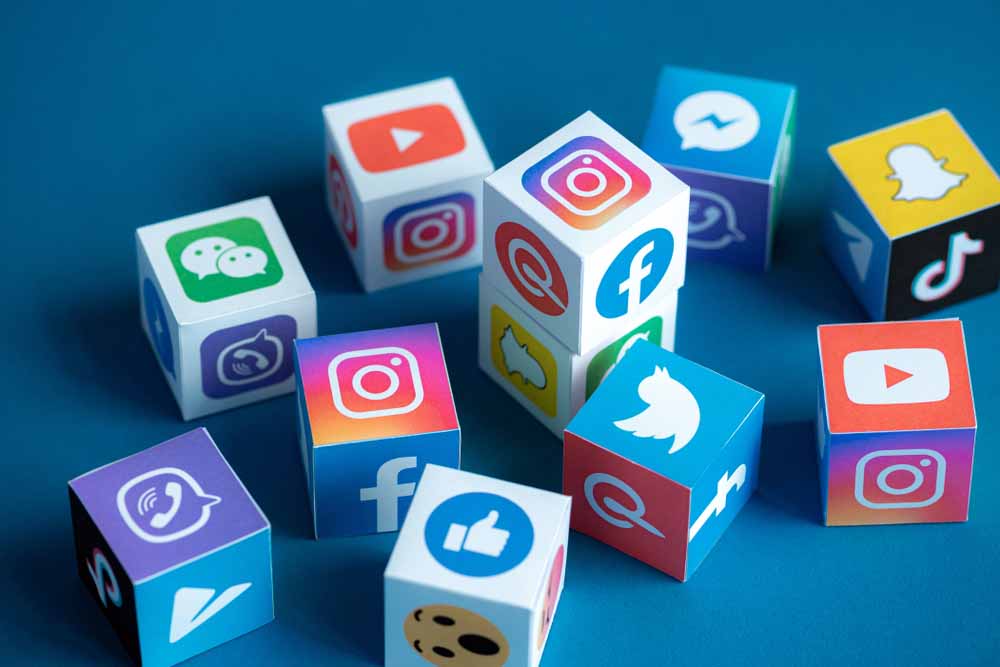 In today's digital age, having a strong social media presence is essential for professional athletes to connect with their fans and share their experiences. Adam Ondra is no exception, and he has embraced social media to engage with the climbing community and document his climbing journey.
Adam's largest social media presence is his YouTube channel, with over 475,000 subscribers, where he regularly posts videos that provide a glimpse into his life as a professional climber.
The channel features a wide variety of content, including training sessions, climbing trips, competition highlights, and personal insights. Through these videos, Adam shares his passion for climbing, discusses his experiences, and offers valuable tips and advice for climbers of all levels.
Adam's YouTube channel not only serves as an educational resource for aspiring climbers but also allows fans to witness firsthand the dedication, hard work, and perseverance required to succeed at the highest level of the sport.
Adam Ondra's long list of incredible achievements and relentless pursuit of excellence have solidified his position as one of the best climbers in the world and the most accomplished in history.
His numerous world records, first ascents, and competition victories are a testament to his exceptional talent, dedication, and passion for the sport.
The legacy of Adam Ondra extends far beyond his personal accomplishments, as his impact on the climbing community is truly transformative. Through his ground-breaking ascents and innovative techniques, he has continually pushed the boundaries of what is possible in climbing, inspiring countless athletes to aim higher and dream bigger. 
As Adam continues to redefine the limits of climbing and pursue his ambitious goals, his legacy will continue to grow and evolve. His extraordinary achievements and influence on the sport will be remembered for years to come, inspiring future generations of climbers to follow in his footsteps and explore their own potential in the vertical world.