If you've ever considered taking a climbing trip to Spain, you're on to something– this small European country has some of the world's best rock climbing.
Spain is a mountainous country with high quality rock climbing everywhere, so if you're in the country for a limited amount of time it can be hard to know where to go. This guide highlights a few top destinations for Spanish rock climbing so you can make an informed decision.
The season will probably influence your choice, as some rock climbing spots are better in the cooler months, while other destinations work better in warmer weather. There's also climbing styles to consider: do you want to go bouldering or sport climbing? Single or multi pitch routes?
Note: If you're looking for climbing specifically in the Catalunya region, you can checkout our Ultimate Guide to Catalunya post.
General Climbing Information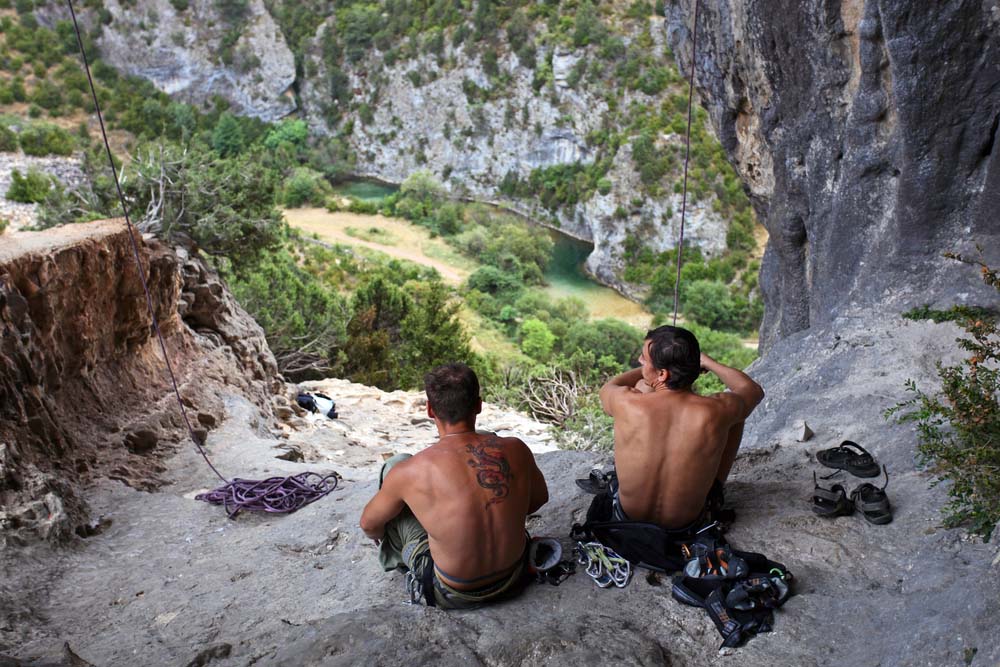 The rock climbing in Spain is varied, but in general the style tends to be powerful and endurance-based. There's a lot of limestone crags, though other rock types do exist.
In terms of climbing style, most routes are bolted. Expect generous bolting and not many sandbagged grades. There's lots of single pitch sport climbing, but there's multi pitch trad and sport climbing routes as well.
El Chorro
El Chorro is a sport climbing area in the Southern part of Spain. Route development began here in the 1980s, making it one of Spain's oldest crags and a great place to visit on your rock climbing trip.
The climbing here centers around the small town of El Chorro, which is located 30 miles inland of the coastal city of Malaga.
Rock climbing in El Chorro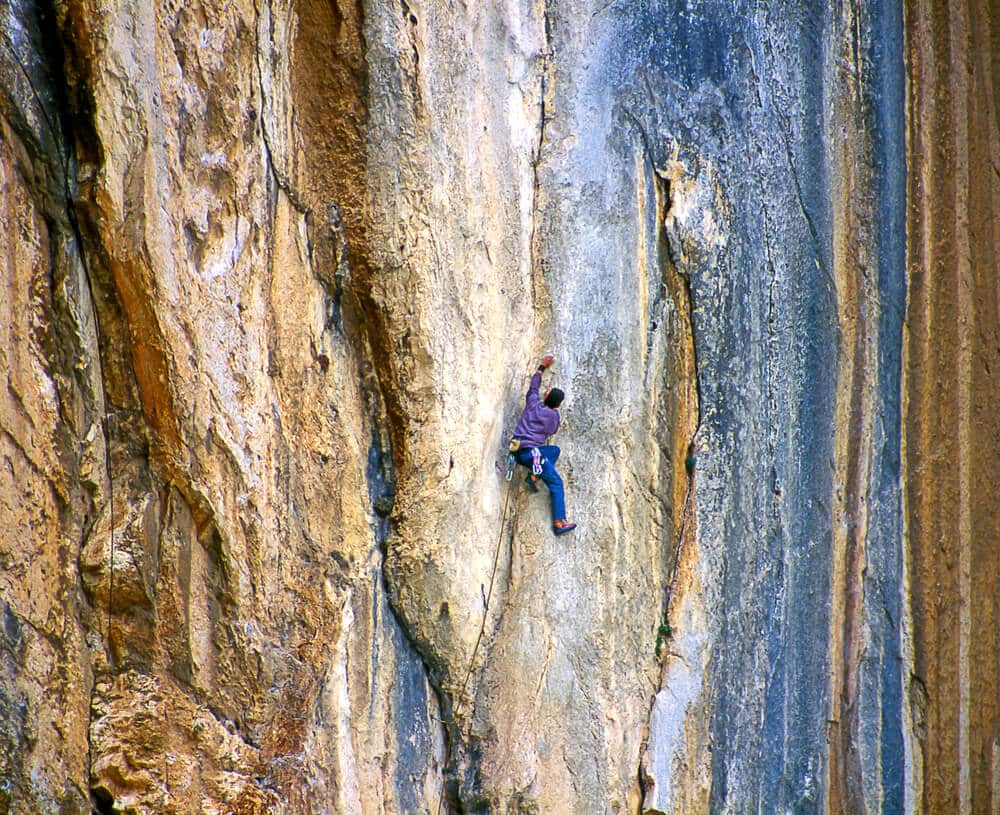 The rock climbing at El Chorro is primarily sport climbing on limestone rock, with both single and multi pitch options. Most of the routes range from 5.10 to 5.12, though easier and harder lines do exist. This grade range means that El Chorro will suit climbers who are newer to the sport. Other limestone crags in Spain feature a greater concentration of 5.13+ routes.
Most of the routes tend to be close to vertical, and there's lots of slab routes. However, there are some areas featuring steep overhangs.
Logistics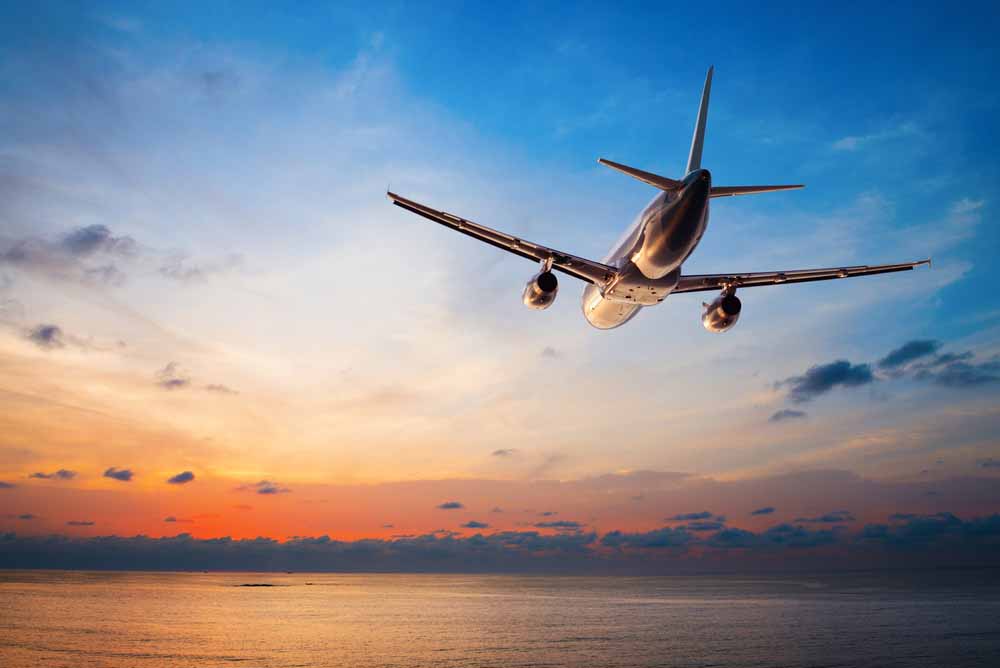 The weather in El Chorro tends to be mild, making this a good spot for a winter trip. Spring and fall are also good times to visit, but summer can be hot. December to March tends to be the busiest climbing season.
Many of the crags are within walking distance of the town, so you don't necessarily need a car. However, it can be nice to have one in order to access the more remote crags as well as drive places on your rest days.
If you decide not to rent a car, you can fly into Malaga and take a train to the town of El Chorro.
Accommodation
©
The Olive Branch
Most people who visit El Chorro for rock climbing choose to stay in a hostel or bed and breakfast in or near town. It tends to be about the same price to do this as to camp, and the amenities are always a plus.
Mallorca
Mallorca is the largest of the Balearic islands and a rock climbing area you don't want to miss. It's located off the eastern coast of Spain, and features world class deep water soloing as well as quality sport climbing on limestone rock. This spot has amazing rock climbing as well as a rich climbing community.
Rock climbing in Mallorca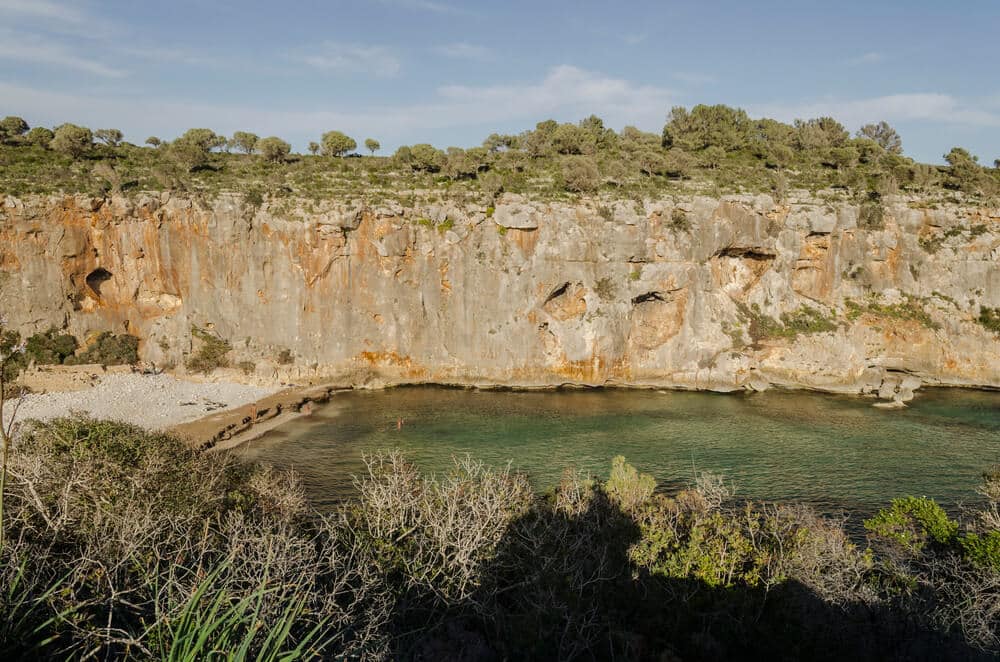 Along the east coast of the island there are a variety of deep water soloing crags, with a variety of routes suitable for intermediate and advanced climbers. Enjoy rock climbing on the sea cliffs and be prepared to get wet (your climbing shoes will definitely be soaked!).
Sport climbers will also be happy in Mallorca. In the Southwest there's Sa Gubia, the largest sport climbing crag on the island. This spot boasts many multi and single pitch routes that range from slabby 5.7 to overhung 5.13. Other crags are scattered around the island, featuring vertical technical climbs and steep caves.
Logistics
In general, the information on Mountain Project is limited for Mallorca, so it would be a good idea to buy a guidebook such as this one if you are planning a trip.
With the mild climate of the Mediterranean coast, Mallorca is a good spot to climb in for most of the year. The summer is usually a bit hot, but any other season should be enjoyable. However, for deep water soloing the water gets cold in the winter and early spring months.
In terms of getting there, it's most common to fly into the capital, Palma de Mallorca. This is usually relatively affordable, and the island is relatively small so it won't take long to drive to your destination.
Most climbers who visit Mallorca choose to rent a car, as the public transportation is limited and it would be difficult to get to the climbing without driving.
There are ferries that run between Mallorca and the mainland of Spain, so a trip to the island could also be combined with a visit to climb somewhere else in the country.
In addition to rock climbing, the Balearic islands are also a great place to explore and relax. On a non climbing day, hang out on one of the beautiful beaches along the Mediterranean sea or go walking in the mountains.
Alternatively, spend time enjoying the Spanish culture in the cities and towns on the island and have tapas and drinks at local bars and restaurants.
Accommodation
There are many accomadations, such as Airbnbs and hotels, available in cities around the island. If you want more of an urban feel, consider staying in the capital, Palma. Climbers who want a quieter spot could look for accommodations in smaller towns such as Soller.
There are also some campgrounds around the island that can be reserved if you prefer to camp.
Costa Blanca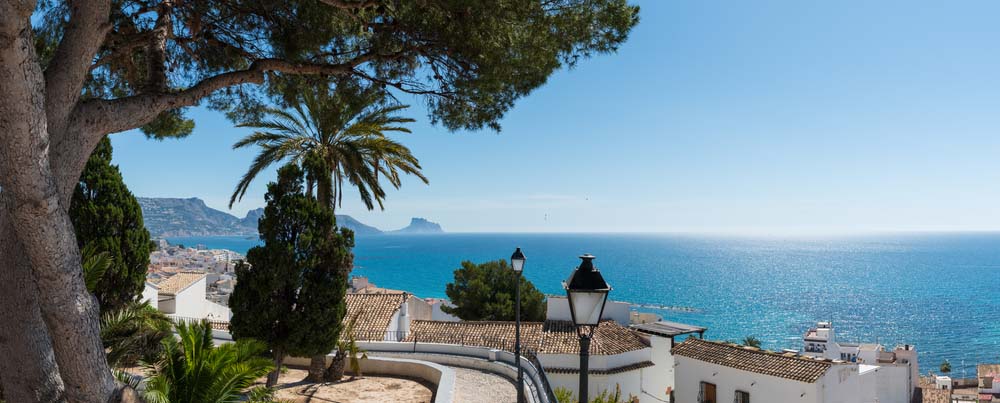 If you are rock climbing in Spain, you should definitely consider Costa Blanca. Of all the rock climbing areas in Spain, this one might be the best destination for a winter trip. This area in the south of Spain encompasses 125 miles of coastline and includes a variety of limestone cliffs with world class routes.
Rock climbing in Costa Blanca
Costa Blanca has a lot to offer. The largest attraction is the sport climbing on beautiful limestone cliffs, which includes both single and multi pitch routes. For steep single pitch sport climbing, check out Xaló Valley. Gandía is another of the most popular crags, and has lots of quality sport climbing, primarily single pitch.
The Calpe Area has longer routes, including more adventurous traditional multi pitch routes as well as multi pitch sport routes.
The limestone rock here is a unique white color (hence the name; Costa Blanca means "white coast"). The sheer cliffs are beautiful, and the style is varied– most climbers will be able to find something they are excited about.
Although most of the climbing in Costa Blanca requires a rope, there is some deep water soloing that can be a good option when the temperatures are hot.
Logistics
If you are flying in, the primary airport in the region is Alicante. There are options for trains and busses if you are coming from a different part of Spain.
Once you're in Costa Blanca, you will likely want to rent a car to get around. Since there are many crags that are scattered along the coastline, it's easiest to be able to drive between them.
Accommodation
©
The Orange House
There are many options for where to stay, including renting a room in a hostel or hotel, or renting out a house or apartment.
Two spots that are popular with climbers are The Orange House and CasaRoc. Both of these spots are conveniently located near good climbing spots and have the advantage of providing a vibrant climbing community.
Los Mallos de Riglos
If you're looking for multi pitch routes, Los Mallos de Riglos is a great spot to go. Mallos de Riglos is a tiny town in the Northeast region of Spain that's definitely off the beaten track and a good place for adventurous souls. The town is situated at the base of beautiful orange walls that stretch over 1000 feet into the air.
Rock climbing in Los Mallos de Riglos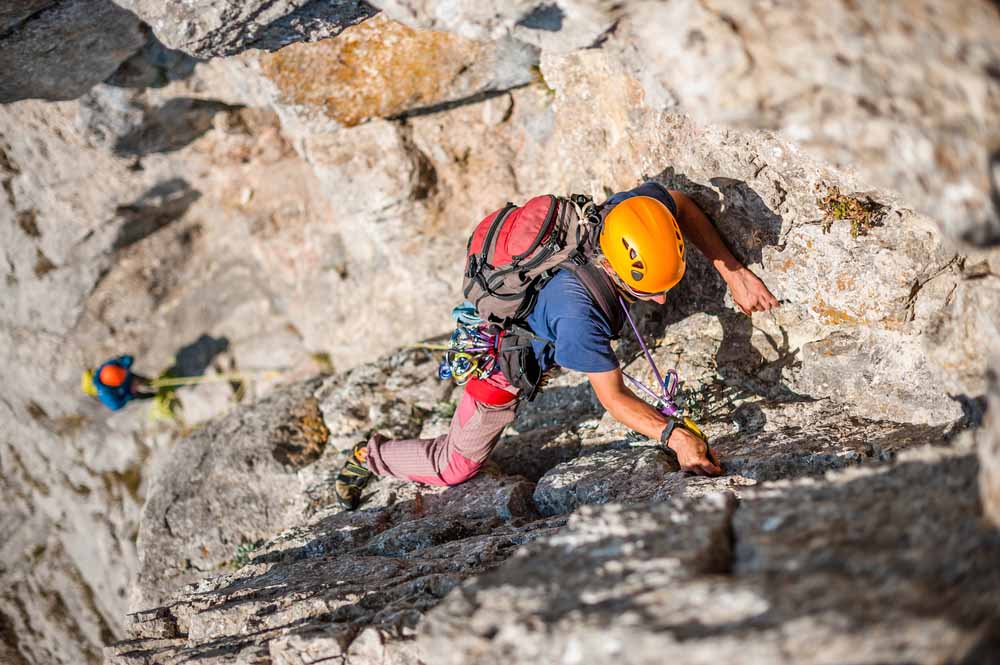 Unlike the limestone that is typical of Spanish sport climbing, the rock at Los Mallos is an interesting type of conglomerate that slightly reminiscent of the pebble climbing at Smith Rock. Expect to be grabbing knobs ranging in size from marbles to protrusions bigger than a car!
The vast majority of the routes are multipitch, and the grades here range from 5.6 to 5.12+. Unlike most of the sport climbing in Spain, expect an adrenaline rush– the bolting is heady in Los Mallos. Most of the routes were established ground up, so many of them have significant runouts.
There's a rich climbing history here: when people began climbing here in the 1930s, it was an extremely risky endeavor. Multiple first ascentionists died climbing at Los Mallos, as they tried unsuccessfully to protect their falls with things like slung bushes.
The climbing is varied in style: there are delicate slabs and exposed overhangs. Sometimes traditional gear can supplement the bolted runouts, but don't expect to find especially bomber cam placements.
Logistics
Spring and fall are the best times to climb, but if you chase sun and shade you can make it work in the summer and winter as well.
Mallos de Riglos is situated in a relatively remote part of the Basque country of Spain, so it's probably easiest to fly into Barcelona and make the 3.5 hour drive to the town.
Albarracin
If you're a boulderer who's been reading this list of sport climbing spots with increasing levels of disappointment, fear not. Spain has bouldering too! Albarricin is the country's leading bouldering destination.
The picturesque village of Albarracin is a beautiful place to visit: some of the buildings are over 1000 years old. This spot is definitely a rock climbing destination, but you can enjoy the culture and history on your rest days.
Rock climbing in Albarracin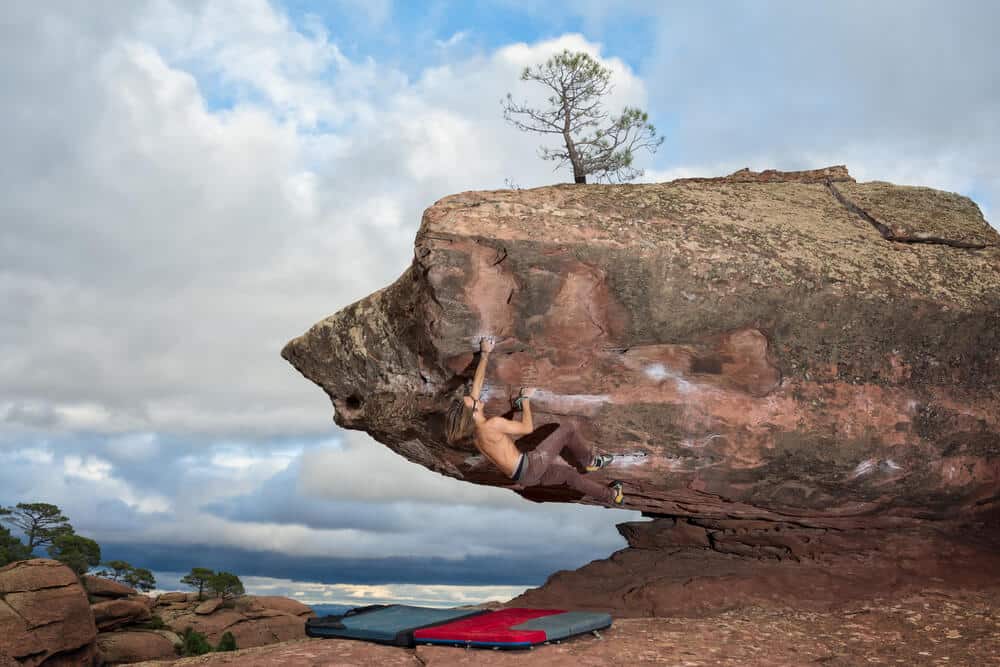 In the forest to the Southeast of the town lie hundreds of boulders. The rock here is sandstone, and the beautiful red color creates an inspiring and peaceful landscape.
The grades here range from V0 all the way up to V14, so there's definitely something for everyone. Advanced climbers will definitely find things to challenge them! The problems tend to be a reasonable height with good landings, so if you have sufficient pads everything should feel relatively safe.
Another benefit of the climbing here is that the approaches to the bouldering areas tend to be mellow; most of the boulders are within 20 minutes of walking.
The style of the boulders ranges from slabs to roofs to everything in between.
Logistics
It's most convenient to have a car if you visit Albarracin. The crags are only a five minute drive from town, but having to walk that distance will take quite a while. Plus, you'll probably want a car to drive to the village anyways.
You can fly into larger airports in major cities like Madrid or Barcelona, both of which are a few hours drive from Albarracin. Alternatively, you could fly into a smaller airport in Valencia, which is only 90 minutes away.
Accommodations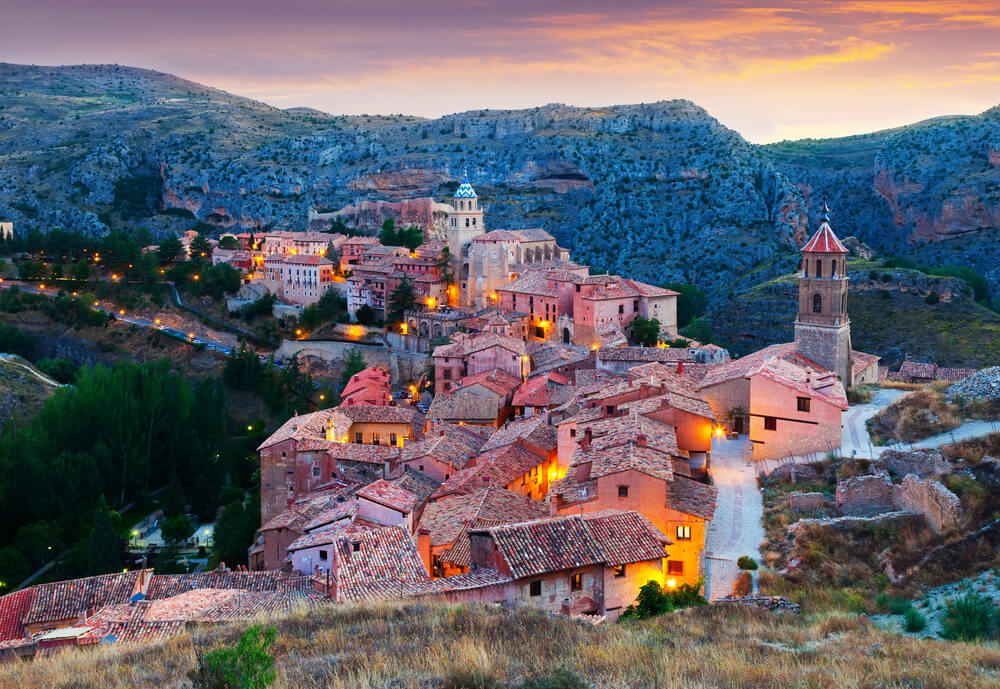 There are accomadations available in town, including hotels and Airbnbs.
Tenerife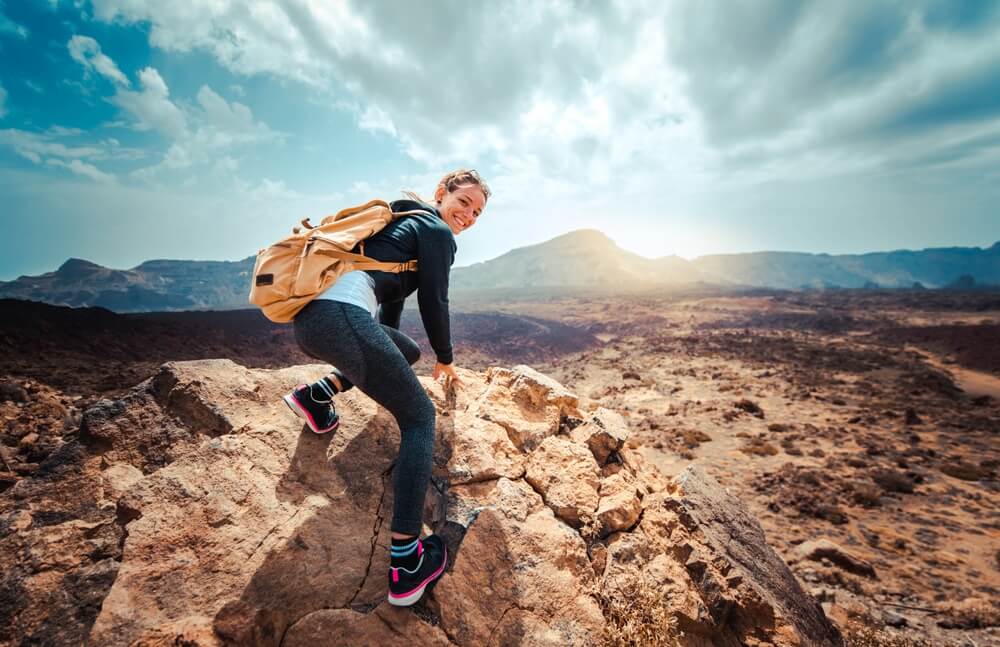 Another destination for climbing enthusiasts is the island of Tenerife. Tenerife is the largest of the Canary islands, and boasts a variety of rock climbing, including sport climbing, traditional climbing, and bouldering.
Rock climbing in Tenerife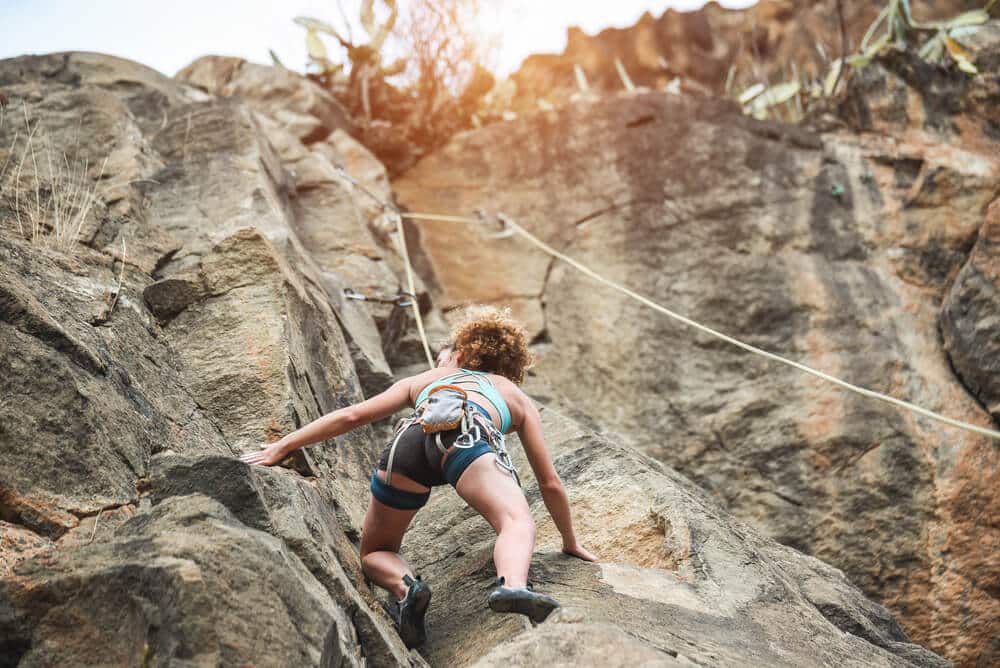 There's climbing all over the island of Tenerife and many styles are available. The rock type is largely volcanic rock, such as basalt.
The sport climbs cover a wide range of grades, so whether you want easy or hard routes you can find climbing areas that will work for you. Arico is a popular spot for sport climbing, with nearly 300 single pitch routes including overhanging walls.
The bouldering isn't as good for beginner climbers, but if you feel comfortable on V3 you'll find plenty to do. La Canada del Capricho is a great spot to check out for bouldering.
There's more cracks here than in most of Spain, so if you enjoy trad climbing you should definitely bring your rack. Guaria has the highest concentration of multi pitch trad routes, so it's a good spot to go if you are looking for long routes.
Logistics
One of the advantages of Tenerife is that you can climb there all year. In the summer, seek out the high elevation climbing– there's crags at more than 9,000 feet! Ih the winter, sunny sea-level climbing tends to feel great.
Most people fly to the island, which takes 3-4 hours from mainland Spain. You can fly into the North or South of the island and rent a car from there. There's also a ferry, but it takes around 24 hours.
Accommodations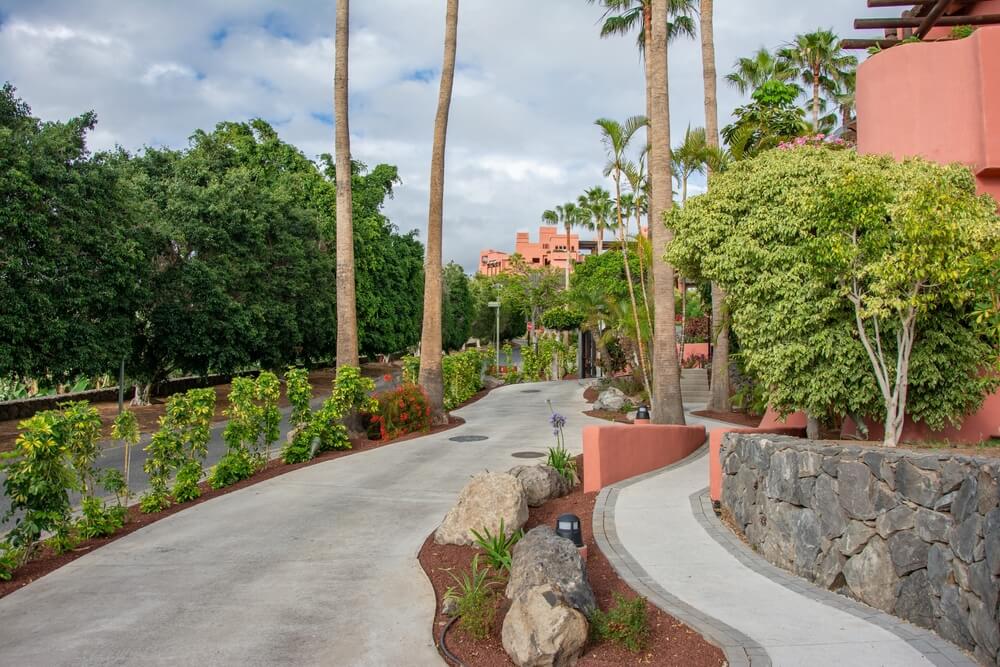 There's plenty of places to stay on the island. One good option for climbers is the Climbing House Tenerife, which is a great place to meet fellow climbers.
Conclusion
This guide highlights some of the best climbing spots in Spain, including sport climbing crags, bouldering areas, and places for deep water soloing. If you are planning a trip to the country, this information should be helpful in deciding which of the many rock climbing areas to visit.
Whether you end up sport climbing on beautiful limestone cliffs and overhanging walls in the El Chorro gorge, enjoying drinks at local bars, or visiting bouldering areas, climbing in Spain is sure to be a treat!
Sources