After smashing the competition at the IFSC European Qualifier in Laval, UK climber Toby Roberts not only went home with a gold medal but also with a boarding pass to the Paris 2024 Olympic Games.
The 18-year-old climber from Surrey had a strong start, qualifying for the semis right after the one and only Adam Ondra. Well,  that should have been a great motivation booster, and it showed as he placed second in the semi-finals, 15 points behind Sam Avezou.
While being the last athlete to climb on the lead section, he powered over the 60-point mark and managed to be the only climber to clip the chains on the route.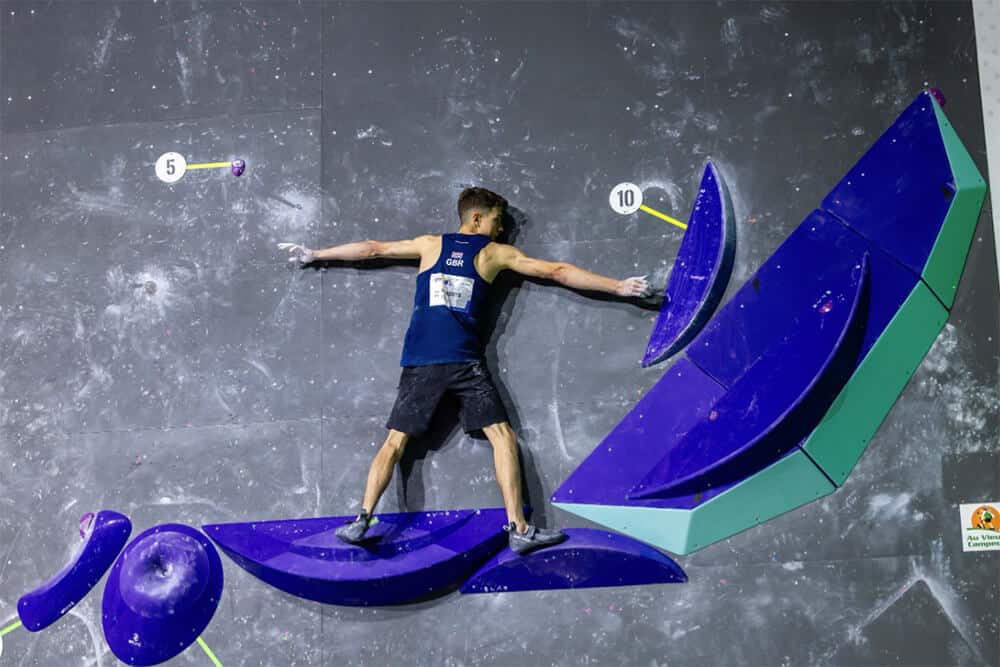 When asked by Shauna Coxey, who was commenting on the event, how the whole experience felt, Toby said that he was lost for words.
Roberts almost missed his chance at the 2024 Olympics after ending up in fifth place at the World Cup in Bern. He took that supposed defeat as an opportunity to work on his weaknesses, and it really showed in his climbing for this event. He managed to top two of the four boulder problems and stuck a massive dyno at the end of the headwall in lead, securing his place as top-dog in Laval.
Toby is the first climber in the UK team to qualify for next year's Olympics. He now joins ranks with Jakob Schubert, Colin Duffy, Tomoa Narasaki, Jesse Grupper, Janja Garnbret, Jessica Pilz, Ai Mori, and Natalia Grossman, who until now have earned their tickets to the Paris 2024 Games.
Starting climbing at the age of four, young Toby was made to shine in the climbing world. As a young prodigy, his first hard climb was at the age of 10, sending Raindogs (8a) at Malham Cove to become the youngest-ever Brit to send this difficulty.
Featured image: © Jan Virt/IFSC